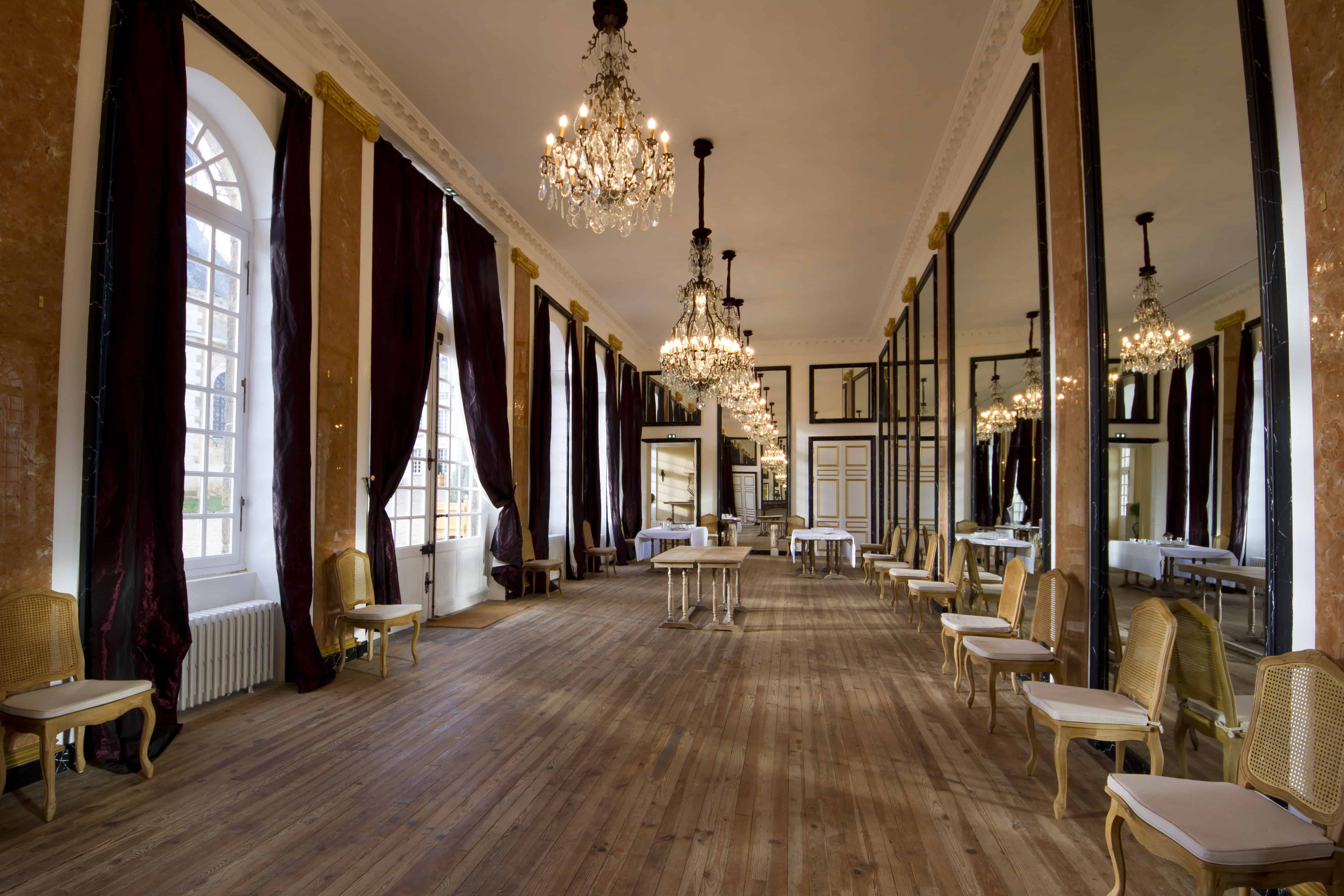 Visit of the Château
The Château is located between a courtyard and a garden
You enter the château through imposing iron gates.
In the courtyard, you discover the construction with two wings an a roof in the style known "a la Mansart".
02/04
The surrounding buildings
The surrounding buildings are situated on the south-facing side of the property. With the château, they form an L-shape, creating the impression of an imposing château. Among these buildings were found the stables which no longer exist.
Prolonging the stables, we find the orangery which is currently used for receptions.
The chapel is original because outside it is octagonal and circular inside.
The wood paneling is in natural oak. The original painting found above the altar was sold 15 years ago. It has been bought back by the present owners. It is attributed to the school of Karl van loo and represents the ascension of Christ. The stained-glass windows date from 19 th century.
04/04
Vegetables and flowers
The original vegetable garden of la Groirie has completely disappeared. It will be recreated in a near future. A very small vegetable garden can be discovered at present.
A rose garden will be created near it.
© Copyright 2023. All rights reserved