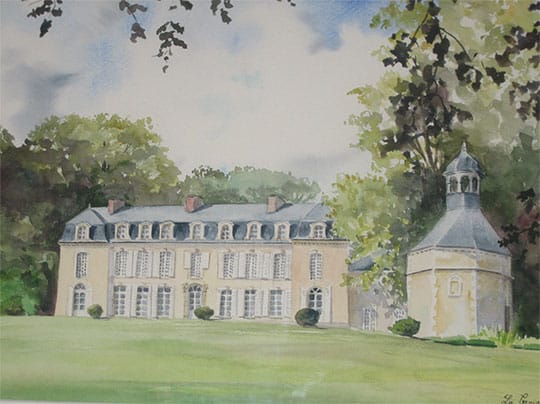 History of the Chateau
01/03
A Small domaine which became a château
The first written trace of the Groirie dates back to the fifteenth century.
It was a small agricultural domain and in the seventeenth century, the new owners " Famille de la Rivière" transformed it into a château.
02/03
The Seigneurs of the Groirie
Former owners of the Groirie
The first family to own the Groirie was "de la Rivière".
There was no inheritor and in 1714, the chateau was passed on to a cousin "de Samson de Martigny". One of the descendants married Grégoire Etienne Enlard de Grandval. Two sons were born but there were no descendants.
And once more, the château changed hands and became the property of "Bayard de la Vingtrie".
They sold to a new family in October 2005.
The Groirie during the French Revolution
During the French revolution, the Marquis de Samson de Lorchère took part in and financed the opposition forces. He was arrested in September 1793. Then was an important battle in Sarthe between the revolutionaries and the Vendéens, where 1200 were killed near La Groirie.
300 officers were shot in the courtyard. A marble plaque commemorates this fact.
© Copyright 2023. All rights reserved